Masquerade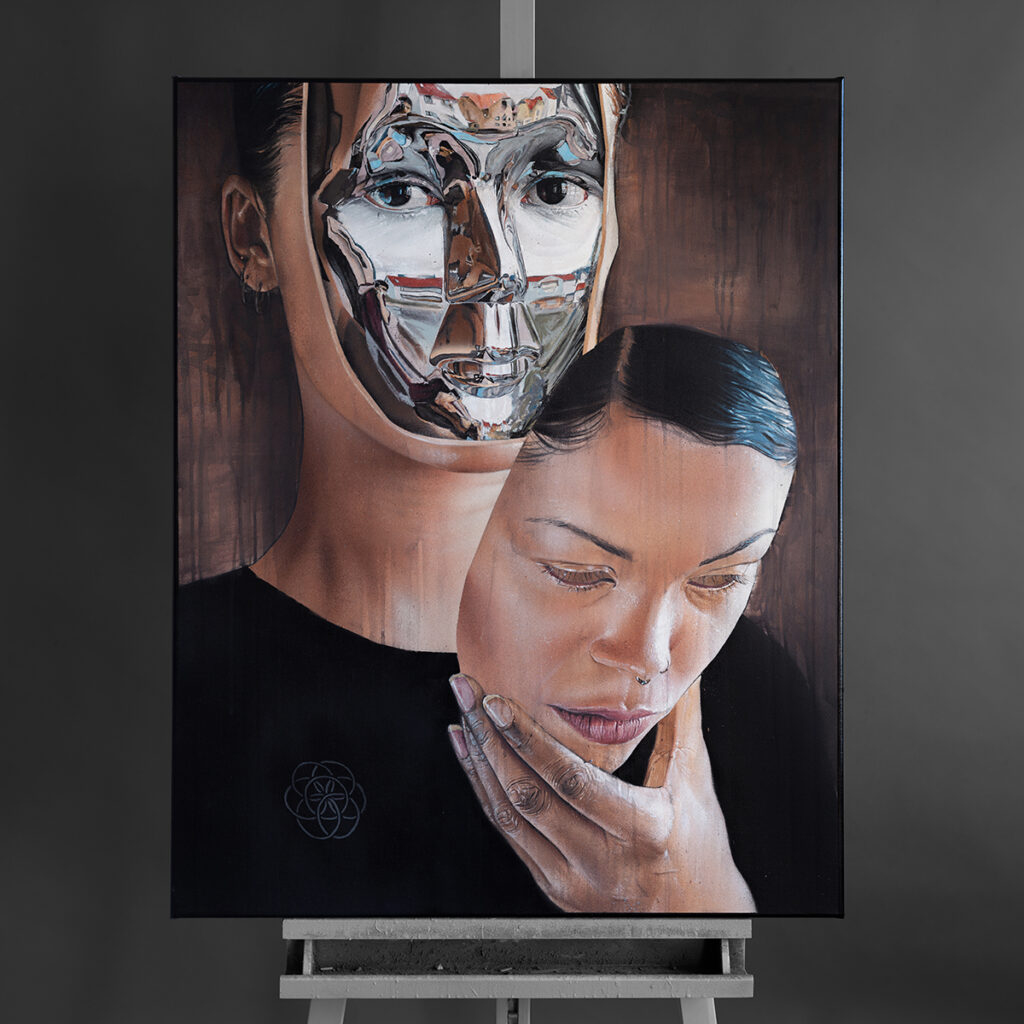 In this highly superficial world, full of hypocrites and wannabes, everybody is playing different roles throughout each day and has to learn new ones in new stages of life to keep up in the common race of our society. Even kids "learn" how much a perfect selfie and the presentation of yourself on social media is worth. Actually nothing of real value.
For my point of view this development of self-presentation gets more dangerous every year, especially for people who don't have much support and social connection in their environment apart from the digital world. Do they still know their true personality? Are they still human beings, who know what constitutes them? Or is there nothing (that defines them as human beings) left at all?
The canvas was part of the show "Réalités" at Galerie Mathgoth in January 2020, which focused on exhibitioning hyperrealistic artists.
---