Childhood Treasures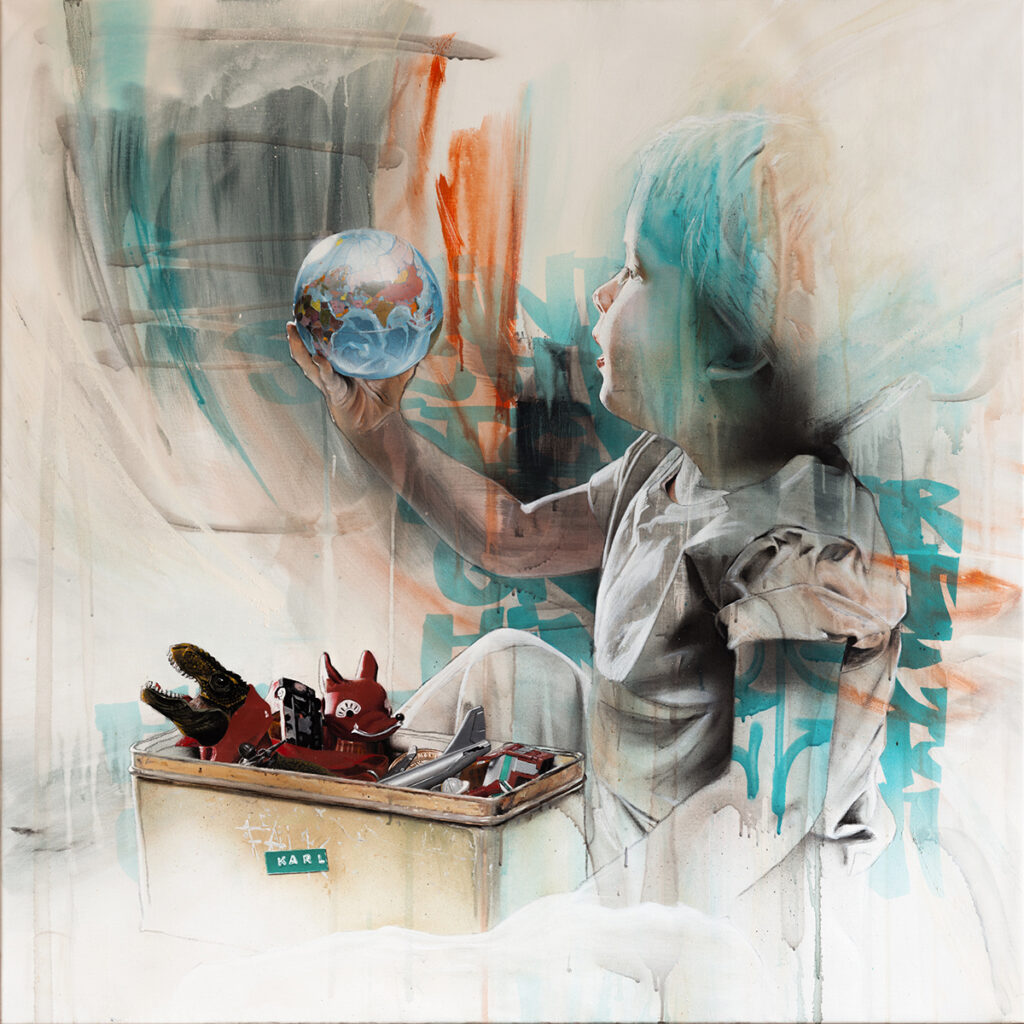 When I was a kid the world was magical, there was no bad in anything. Despite what people might have thought about childhood in east Germany, I was always thinking of the future as a bright adventure with great things to come.
Now I'm a (bonus-)father of three (9, 7 and 3 years old) and I find myself confronted with one of the most difficult and sometimes frightening challenges of life, parenthood.
Deciding to take over responsibility for another human being's life, to create a place in which this personality can develop individually without borders and experience all the beauty of life, can easily be overwhelming. 'Cause as a grown up you know there are boarders, there is injustice, pain, war, poverty…the list of existing problems is way too long.
As a father I have to reflect on my important role as the creator of my kids' childhood. Thus I demand every parent and adults in general to put all our effort in building up a better world for the next generations. Like a baby learning to walk, we should take one step at a time to understand and act against everything that's not working on our planet.
Although this canvas can be understood as a generic symbol for our questionable handling of our planet as a heritage to our progeny, there are also many personal details in it.
As a photorealistic painter and photographer, I create the photo references for my paintings by myself. This was the first time I took a photo of my youngest boy, who is my only biological child, as a reference. Thus the canvas is actually a dedication to him and my new role.
The metal box is filled with items from my own childhood like the fox, who was an iconic figure in children's program of the German television or the small toy soldier, the ice cream truck. Besides those there are items of importance for my son like the dinosaur, the matchbox cars, the airplane and the LEGO figure. I handed the box with my childhood treasures, including our planet earth, over to my son and he added his own favorites. However, he is not sure about the miniature earth and wonders whether this is actually an item belonging to his treasures or not.
We as parents and adults should feel responsible to answer this question. The earth is the most important part of our children's treasure chest and we have to treat it accordingly.
This canvas was done on the occasion of the exhibition "6" in reference to the earth's 6th mass extinction at MAZE Gallery.
---