Childhood Treasures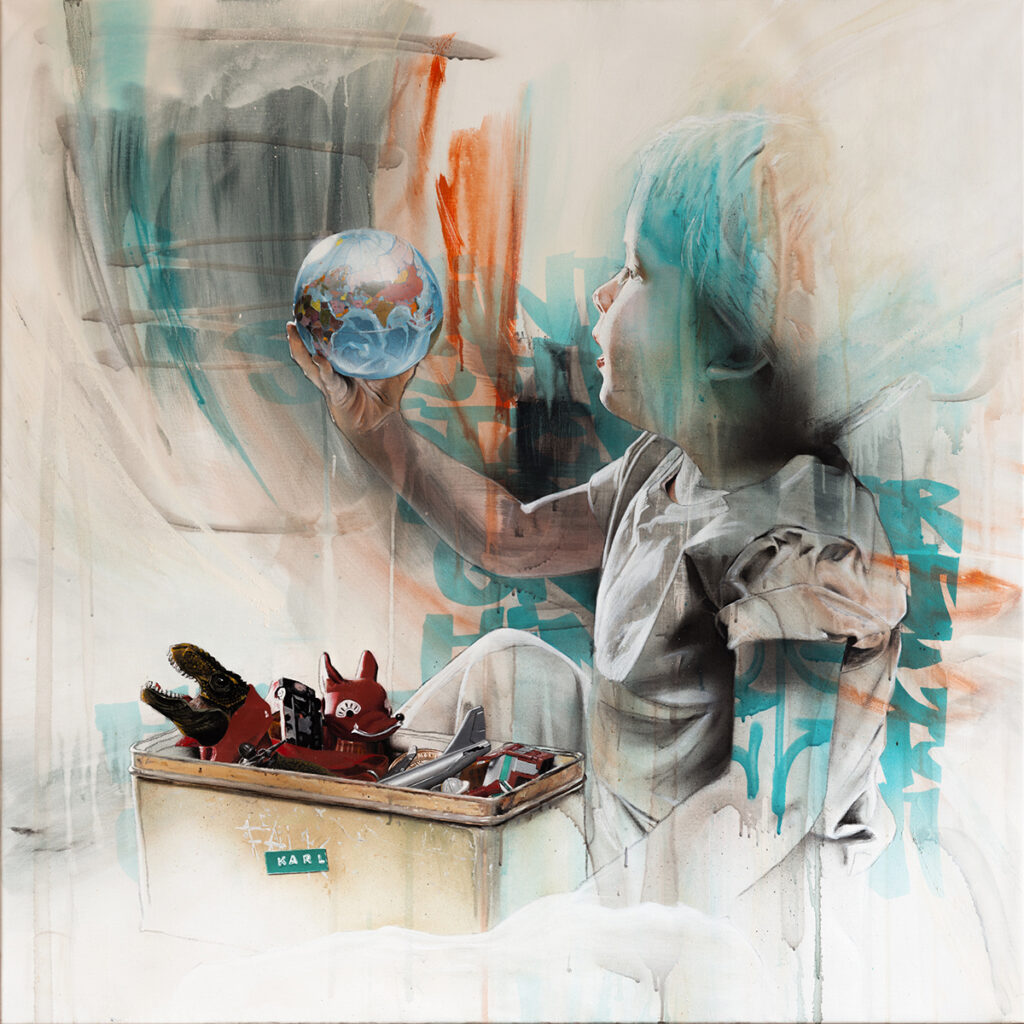 When I was a kid the world was magical, there was no bad in anything. I was always thinking of the future as a bright adventure with great things to come. Now I'm a (bonus-)father of three (9, 6 and 2 years old) and I find myself confronted with one of the most difficult and sometimes frightening challenges of life.
Deciding to take responsibly for another human beings life, to create a place in which this personality can develop without boarders and experience all the beauty of this world, can easily be overwhelming. 'Cause as a grown up you know there are boarders, there is injustice, pain, war, poverty…the list of existing problems is way too long.
Since we are the creators of our kid's childhood, we have to put all effort in building up a better world for them. Like a baby learning to walk, we should take one step at a time to understand and act against everything that's not working on our planet. It's our children's treasure chest. We have to treat it accordingly.
This canvas was done on the occasion of the exhibition "6" in reference to the earth's 6th mass extinction at MAZE Gallery.
---